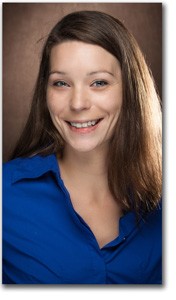 HOMETOWN: Minneapolis, MN
HOW DID YOU GET STARTED IN RADIO?
I received an Associate of Applied Science degree in Radio Broadcasting in 2003, and have been working in radio ever since.
HOBBIES:
Camping, skiing, biking, yoga, arts and crafts, watching movies.
FAVORITE "CELEBRITY" ENCOUNTER:
I briefly dated the actor who played McGill in the movies Mighty Ducks and D2
WHAT WOULD YOU BE DOING IF YOU WEREN'T IN RADIO?
Full time cat hoarder.
FAVORITE QUOTE:
"My dad says butane is a bastard gas."  Bobby Hill