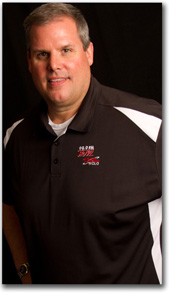 HOMETOWN:  Janesville, WI
HOW DID YOU GET STARTED IN RADIO?
I grew up listening to radio stations around the Midwest. It most likely started then, but college is where I officially began broadcasting.
HOBBIES:
Golf, music & more golf!
FAVORITE "CELEBRITY" ENCOUNTER:
Evel Knievel (do I have to say anymore? Evel Knievel!)
WHAT WOULD YOU BE DOING IF YOU WEREN'T IN RADIO?
Rocket Science maybe?
FAVORITE QUOTE:
You run your railroad, I'll run mine!