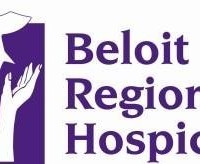 Beloit Regional Hospice is thrilled to have been chosen as the beneficiary of January's Girls' Night Out Rock County Event at Boundaries Bar & Grill!
Women from all over Rock County and the Stateline area will come together for a night of food, drinks, and fun on Monday, January 11 from 5 to 8 pm.

Event admission is free, and items are raffled off during the course of the evening. All proceeds go to that month's selected charity. This event is an awesome way to get yourself and your business in front of a group of ladies having a great time, while also supporting the comfort and peace that Beloit Regional Hospice provides to our community.
Boundaries Bar and Grill is located at 3807 S Riverside Dr, on the north side of Beloit, and was formerly known as the Marine Corps League.

Girls Night Out Event Rock County Events began in April 2014 and were started by Amy Newton of Houck Transit Advertising. The motto of the group is, "Have fun, connect, give back." The group's events are for any woman that wants to expand her circle of friends and be a part of giving back to their community – Rock County.
If you would love to support Beloit Regional Hospice while networking with some wonderful ladies, please join in on Monday!