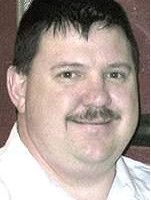 Edgerton's Fire Chief resigns.
The Gazette reports that Chief Brian Demrow told staff in an email that he and the Fire Protection District Board weren't seeing eye to eye.
Demrow declined to elaborate on the issues but said he was disappointed it had come to the decision that was "all politics".
Board members plan to study how other area fire departments operate while working to find a new chief.
Demrown became Chief in 2008 and full-time chief in 2009.
Deputy Chief Ryan Beckwith is acting chief until a replacement for Demrow is hired.