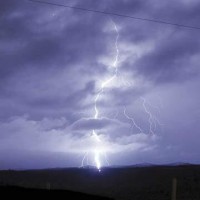 The National Weather Service has issued a flash flood warning for Rock and western Walworth counties until 10 p.m. tonight.
According to NWS, up to two inches of rain have already fallen within an hour in the Madison area, and an additional one to two inches of rain are expected for Rock and Walworth counties.
Affected cities and towns include Janesville, Beloit, Whitewater, Milton, Edgerton, Evansville, Clinton, Darien, Orfordville, Brooklyn, Footville, Richmond, Fulton, Newark, Magnolia, Tiffany, Shopiere, Emerald Grove, Indianford and Avalon.