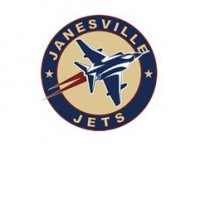 The Janesville Jets, members of the North American Hockey League (NAHL), are proud to announce a partnership with SSM Health on their third annual Teddy Bear Toss, scheduled for Saturday, December 17, versus the Springfield Jr. Blues.
Doors at the Janesville Ice Arena will open at 6:00 p.m., with puck drop at 7:00 p.m.
The Teddy Bear Toss is a popular Christmas season staple for teams across junior hockey. Fans are encouraged to bring teddy bears to the game, and to throw them onto the ice when the home team scores its first goal. The toys are then gathered up to be donated as Christmas presents to hospitals and charities. The tradition was started in 1993 by the Western Hockey League's Kamloops Blazers.
For the Jets' event, all bears and animals will be collected and donated to the Janesville Salvation Army. SSM, as sponsor of the night, will provide the first 300 fans through the doors with SSM teddy bears. Fans will
have the opportunity to toss the bears onto the ice to be collected for charity.
"Sometimes just bringing a smile to someone's face can be the best prescription for dealing with difficult times. That's why we're delighted to partner with the Janesville Jets on their teddy bear toss to give their fans a chance to help us spread some cheer for a neighbor in need this holiday season," says Kerry Swanson, President, SSM Health St. Mary's Hospital-Janesville.
Last year's event, a 4-3 shootout win over the Springfield Jr. Blues, entertained a crowd of over 900 fans, and saw 563 stuffed animals tossed over the glass after defenseman Blake Wareham scored the opening goal for Janesville.
"Scoring that goal was pretty unbelievable," said Wareham, then a rookie with the Jets. "It's definitely something we thought a little about before the game, and it was so cool to see the bears come down."
The Jets' record of 563 animals last season was thanks in large part to donations from Perfectly Plus Women's Consignment and Kohl's.
This year, the Jets are aiming for a
sellout crowd and
encourage every fan in attendance to bring a new bear or stuffed animal to throw.
"The Teddy Bear Toss is a completely unique event on the Jets' promotional calendar," said Kevin Meegan, the Jets' Director of Community Relations. "There's nothing else like it, and nothing as fun to see as an avalanche of plush teddy bears cascading over the glass. Every year we seem to get more and more bears, and we're hoping to set a record again this year."
The Janesville Salvation Army has been helping area residents for 130 years, and serves not only Janesville but the whole North Rock County area, including Footville, Evansville, Milton, and Orfordville.