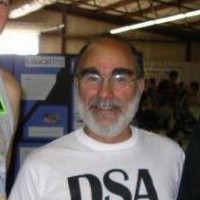 The Rock County Progressives say Bernie Sanders's incredible success showed that America is ready for alternatives, possibly open to having a democratic socialist as president.
Yet many do not know what it means. So they have asked for a presentation from one of the largest such groups in the US, the Democratic Socialists of America (DSA), of which Bernie is a member.
Chuck Ogg of the Rock County Progressives says "Therefore we are excited to have Marc Silberman speak at our upcoming forum, answering the question, 'What is Democratic Socialism?"
Marc has been a long-term member of the DSA.  He moved to Madison in 1989, joining the UW faculty in the Dept. of German, and becoming active in the Madison Area DSA chapter.
This will be held on Wednesday, February 8, at the Basics Cooperative Natural Foods Store in Janesville.  This is an independent event not affiliated with Basics.  The speaker will begin at 6:30 PM, doors will open at 6 PM, the public is invited.  The event is free.