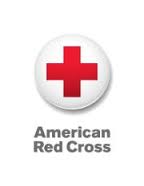 On Saturday, February 18
th
, the American Red Cross will honor seven local heroes at An Evening of Heroes hosted by Ho-Chunk Gaming in the Wisconsin Dells.
Honorees are ordinary people whose actions embody the values of the Red Cross and demonstrate the potential in all of us. Whether they're stepping-up during a medical emergency to provide assistance, or helping others through a lifetime of volunteerism, Heroes reflect what is best about our community. In fact, all would say they aren't heroes at all. This humble trait makes their dedication to helping people even more special.
Hero nominations were accepted throughout the year, voted on by a panel of judges and excitement culminates with the Evening of Heroes event, Saturday, February 18, 2017. The reception (sponsored by Lands' End) begins at 5:00p.m. The dinner and program begin at 6:00p.m. Immediately following the program, guests will be treated to an exclusive Tyler Steel performance courtesy of NGL and Lee Cherry Entertainment.
Hero recipients will be presented by Master of Ceremonies, television personality and 27 Storm Track Meteorologist Bob Lindmeier. The winners are:
Hero of a Lifetime – John Dischler (Plain)
John has dedicated his life to helping others! He has been a volunteer with the Plain Fire Department since 1977 and an EMT since 1982. By coincidence, this evening will be celebrating his 74th birthday and a special surprise is in store for him.
Adult Good Samaritan – Al Covert (Lake Mills)
On December 15, 2016, Al used his CPR and AED training to save the life of a co-worker who collapsed during a lunch break. Knowing what do to, Al immediately stepped-in and provided care until paramedics arrived. Al saved Joe
Blum's
life that day! This presentation incorporates Joe's family with a very personal message to their life-saver.
Community Hero – Michael Krause (Brodhead)
On September 8, 2016, Michael heard screams for help coming from the river outside his Brodhead home. Acting quickly, Michael took his boat up the river and rescued three children, before they went over the dam below, and provided safe return to shore until EMS arrived.
From the Heart Hero – Nalani Bever (Wilton)
For the past 25-years, Nalani has been coordinating Wilton blood drive four times a year; single handedly providing thousands of patients with this life-saving gift. Not only is she a strong proponent of the importance of blood donations, she is even a donor herself.
Youth Good Samaritan – Stephanie Barrera-Gonzalez (Madison)
In 2015, Stephanie was a founding member of the Explorer Post 911, a group designed to give young adults exposure to the law enforcement field. She has volunteered countless hours with various MPD outreach activities and is also a role model for children in the MPD South Side Soccer Series. She is a recent LaFollette High School graduate and currently attending Madison College
Military Hero – Travis Michelena (Onalaska)
This
U.S. Army Captain
has demonstrated incredible heart for his community by volunteering numerous hours to various organizations and causes. With Team Rubicon, an organization focused on current and retired military members, Travis worked in Viroqua mucking-out flood damaged homes. He has also led numerous projects in the Fort McCoy community.
Emergency Response Hero – Kathleen Riffenburg (Middleton)
After hearing of a local child diagnosed with cancer, Middleton Police Officer Kathleen Riffenburg stepped-in to help. She brought the Middleton Police and Fire Departments together for a charity Battle of the Badges softball game. Since August 2012, this fundraiser has grown each year to support a local family with medical expenses. Over the years, the event has raised more than $20,000.
An Evening of Heroes is the premiere gala event of the Southwest Wisconsin chapter to help raise funds for mission related services provided to the community such as disaster response and education, services to the armed forces, providing a safe and stable blood supply and provide health and safety training.