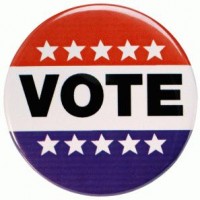 If you missed March 16th's League of Women Voter and Forward Janesville City Council candidate forum, you're in luck.
This week presents another opportunity to hear from all of the candidates in one place at one time.
All nine candidates have agreed to participate in a listening session Friday, March 24th from 5:00 until 7:00 p.m. at Basics Natural Foods Cooperative.
According to a news release the session is not a moderated forum but rather a chance for residents to have one-on-one conversations with the candidates.
Those seeking on of the four open seats on the council on April 4th include: Incumbents Kay Deupree and Doug Marklein, former council member Jim Farrell, and newcomers Steve Knox, Jim Dennis, Sue Conley, Jeff Navarro, Spencer Zimmerman, and Tom Wolfe.