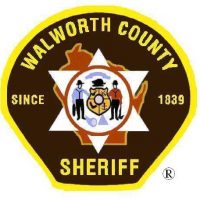 A 26-year-old Whitewater man is dead following a single-vehicle crash in the town of Delavan.
The Walworth County Sheriff's Office says deputies were dispatched to a car versus tree crash on County Road P just north of County Road M just after 6:00 Thursday morning.
Investigation determined that a vehicle driven by Brian G. Blucher was traveling southbound on P at a high rate of speed when it left the roadway and struck a tree.
Blucher, who was not wearing his seatbelt, was pronounced dead at the scene.
The accident remains under investigation.