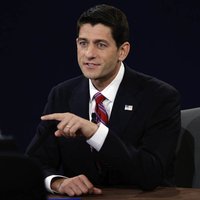 House Speaker Paul Ryan appears supportive of legislative efforts to preserve protections for young, undocumented immigrants.
The Janesville Republican was asked Friday on WCLO's Your Talk Show if he agreed with President Donald Trump's proposal to end Deferred Action for Childhood Arrivals.
Ryan says that while former President Barack Obama does not have the authority to do what he did, he's made it clear he believes there needs to be a legislative solution for children, brought here by there parents, who know no other country.
For weeks the Trump administration has been discussing what to do about Deferred Action for Childhood Arrivals after 10 state attorney generals led by Texas issued an ultimatum for the federal government to end the program by September 5th.