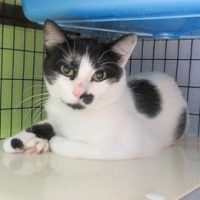 Officials with the City of Janesville are curious what the public thinks about a proposal to cut about half of the money spent on stray animal services.
City Manager Mark Freitag says he's proposing the City spend $62,500 contracting with the Humane Society of Southern Wisconsin next year instead of the $125,000 it currently spends annually.
Humane Society of Southern Wisconsin Executive Director Brett Frazier says it would be impossible to continue the same level of service at that price and a request by the City to disclose what the contract would cost if stray cats were left out fails to recognize the $400,000 in community donations and 20,000 volunteer hours that make the care of stray animals from Janesville possible.
In 2014 the proposed City budget called for cutting animal control services by $60,000 by discontinuing stray cat hold services. The City Council overwhelmingly rejected the proposal and voted unanimously to continue the contract with the Humane Society at the current amount.
Both Frazier and Freitag are encouraging residents to contact the City Council to let them know what their priorities are.