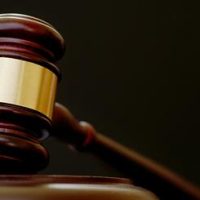 A 36-year-old Beloit man tells police he needed to buy a quarter pound of marijuana a month to resell to his employees so they wouldn't get ripped off.
According to the criminal complaint Blake Anthony Greenwell Senior is charged in Rock County Court with possession with intent to deliver THC, maintaining a drug trafficking place, and possession of drug paraphernalia.
The Rock County Sheriff's Office says that in August of this year Greenwell was an inmate at the jail and was serving his time on electronic monitoring under the diversion program.
A deputy asked Greenwell to meet him at his home on October 19th after a tipster reported that Greenwell had been dealing drugs.
A search of the property turned up a large amount of marijuana and drug paraphernalia hidden in a dog house.
Greenwell was just convicted of possession of between 200 and 1000 grams of marijuana in June of this year.