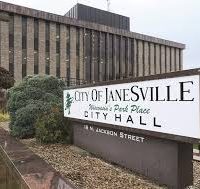 A Whitewater woman files and Americans with Disability's Act lawsuit against against the City of Janesville.
Assistant City Attorney Tim Wellnitz says the suit alleged that she was denied access to the City's facilities, programs, and activities.
Wellnitz says the City opted to settle the suit for $16,500 which will cover the cost of the woman's attorney.
The City has also agreed to make certain changes including more accessible parking and signage in several parks and in the central business district, as well as some bathroom alterations at Traxler Park and at Rockport pool.