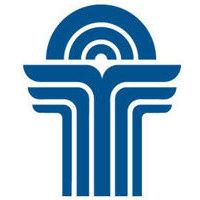 The Mercyhealth Association of Volunteers is hosting its seventeenth annual 
Holiday Market on Sunday, November 5, 10 am-4 pm, Monday, November 6, 7:30 am-6 pm, and Tuesday, November 7, 8 am-3 pm, at Mercyhealth Hospital and Trauma Center conference center, 1000 Mineral Point Ave., Janesville.
Shoppers will find a wide selection of food items, holiday textiles, home décor, framed art, jewelry, children's items and much more—all 25% off. Many items for sale are made in the U.S.A. There will also be drawings for door prizes.
Funds raised by the Holiday Market are used to support important projects like House of Mercy 
Homeless Center, purchases for Mercyhealth Hospital and Trauma Center and monies 
for scholarships given to high school/college-age students and adults who are pursuing an education in the health care field. The Association also raises funds through various volunteer projects, including the Mercyhealth Hospital Gift Shop, Castaways Thrift Shop and book and jewelry sales.
The Association has over 750 volunteers who generously donate their time and talents to Mercyhealth Hospital and Trauma Center, Mercyhealth at Home, House of Mercy Homeless Center, all in Janesville, plus Mercyhealth Hospital and Medical Center-Walworth, Mercyhealth Hospital and Medical Center-Harvard.
New volunteers are always welcome to fill the many opportunities available. For more information, call Jill Ayres, manager of the Mercyhealth Association of Volunteers, at (608) 756-6713.