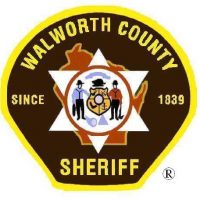 A 28-year-old Janesville man is dead following a head-on collision in Walworth County.
The Walworth County Sheriff's Office says deputies were dispatched to the two-vehicle crash on Highway 12, just east of County P in the town of Whitewater just before 4:00 Sunday afternoon.
Investigation determined that a vehicle driven by Brandon Lee Garecht was traveling east on 12 when he attempted to pass several vehicles in a no passing zone.
Garecht's vehicle struck a pickup driven by a 69-year-old Illinois man head on.
Garecht was pronounced dead at the scene. The driver of the other vehicle was transported to an area hospital with non life-threatening injuries.