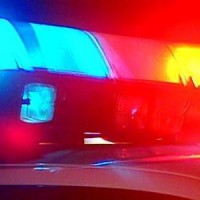 A 24-year-old Elkhorn man dies in a single-vehicle crash Thursday that sent another person to the hospital.
The Walworth County Sheriff's Office says Jeff Myers was driving northbound on Dam Road in the Town of Sugar Creek just before 2:00 a.m. when he lost control. The car left the roadway, rolled multiple times and hit numerous trees.
Myers was not wearing a seat belt and was ejected from the car. He was pronounced dead at the scene by the Walworth County Medical Examiner's Office.
A 30-year-old passenger in Myers' vehicle was transported to a local hospital with unknown injuries.
The crash remains under investigation, but speed is believed to have been a factor.