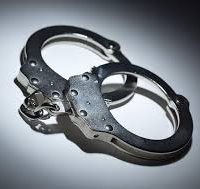 A 59-year-old Avalon woman is arrested for drunken driving for the 9th time following a traffic stop in the Town of Beloit.
Town of Beloit Police say early Saturday morning officers received several calls from citizens reporting a green van that was driving erratically.
An officer located the vehicle in the area of South Pow Wow Trail and Shore Drive and made contact with the driver, Judith Maciulis.
According to a news release, Maciulis displayed signs of impairment and was placed under arrest on suspicion 9th offense operating after failing several field sobriety tests.