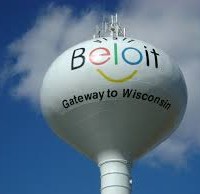 The City of Beloit's Water Resources Department wants residents to be aware of some planned work on the I-90 water tower.
Director Harry Mathos says the structure is getting a new paint job which includes the City's new logo.
Mathos says the project was going to take place this spring, but it's been pushed back due to unfavorable bids.
The low bid of $585,000 was 25 percent higher than the engineer's estimate of $471,000.