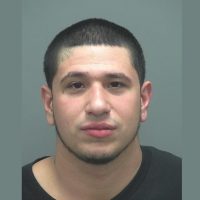 The 21-year-old homeless man who police say stabbed a Janesville woman to death the past December makes an appearance in Rock County Court.
During Julian D. Collazo's preliminary hearing Friday afternoon Janesville Police Detective Thomas Bechen testified that the woman Collazo was arrested with and a fellow inmate at the jail in Missouri told police that Collazo admitted to the crime.
According to the criminal complaint, the known gang member was apprehended just hours after 43-year-old Christine Scaccia-Lubeck was found with more than 30 stab wounds.
Collazo was ordered bound over for trial. His next court date is February 8th.