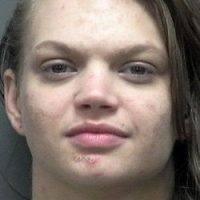 The 24-year-old woman who was with Julian D. Collazo when he was arrested in a Janesville murder victim's vehicle appears in Rock County court on a charge of operating a vehicle without the owner's consent.
Nicole Kazar waived her right to a preliminary hearing before Court Commissioner Stephen Meyer Tuesday afternoon and she was bound over for trial.
According to the criminal complaint Kazar met Callazo at an area hotel less than a week before 43-year-old Christine Scaccia-Lubeck was killed. Police don't believe Kazar was involved in the murder.