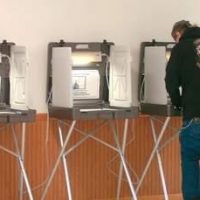 Some citizens appear concerned with a proposal by the Janesville City Council to move polling places for Wards three and four to the police station while City Hall is being renovated this spring and summer.
While some council members had concerns the move could disenfranchise minority voters, Council Member Jens Jorgensen feels not moving the polling place to the police station sends an even bigger message.
After a motion to consider other alternative instead of the police department failed to pass, a motion to consider other polling locations without precluding the police department passed on a five to two vote with council members Jorgensen and Sue Conley dissenting.