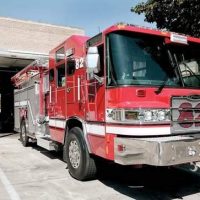 The Janesville Police and Fire Commission cancels hearings on complaints of malfeasance filed by a former fire inspector against two fire department employees.
Attorney Paul Schwarzenbart, who represents the PFC says all of the attorneys involved agreed to drop the charges against Fire Marshal Sue North and Fire Lieutenant Paul Ver Halen.
The PFC had already dismissed similar charges of malfeasance that had been filed against the fire chief following a lengthy set of hearings.
Former fire inspector Donald "Jeff" Bowen felt that he was wrongly let go of a volunteer position with the department, and also accused the fire chief of filing a false police report against him.