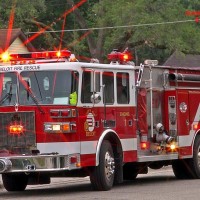 Westbound Highway 81 in Beloit is closed for two hours between Nelson and Wisconsin Avenues due to a residential fire.
The Beloit Fire Department says crews responded to a home on the 1200 block of Dewey Avenue just after 1:00 Tuesday afternoon.
Everyone that lives at the home made it out safely and there were no injuries.
The fire started in the homes kitchen and is believed to be cooking-related.