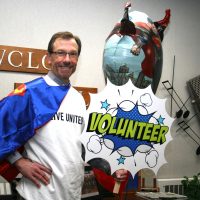 The United Way Blackhawk Region honors the "Hero's Among Us."
President Mary Fanning-Penny says the annual Live United Breakfast takes place Wednesday morning at 7:30 a.m. at the Pontiac Convention Center in Janesville.
Some of the awards to be presented at the 7:30 a.m. event include: emerging campaign, excellence in advocacy, the Geraldine Hedberg Award, and the Live United Award.
Over 80 other workplace campaigns and corporate partners will also receive awards celebrating their generous support of the United Way Blackhawk Region's annual community campaign.