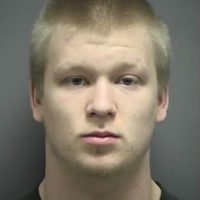 A 24-year-old Beloit man who's accused of leading police on a high speed chase while veering into oncoming traffic this past January takes a plea deal in Rock County Court.
Judge James Daley accepted guilty pleas from Robert Carothers on charges of recklessly endangering safety and eluding an officer, and a non contest plea on a charge of 2nd offense operating while intoxicated.
Additional charges of operating with a prohibited alcohol content, operating while revoked, and resisting were dismissed.
Carothers was sentenced to a total of four years and nine months in prison and eight years of extended supervision.