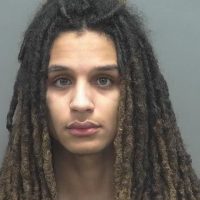 A 20-year-old man is sentenced in Rock County Court on a single charge of party to the crime of felony murder.
In court Tuesday afternoon District Attorney David O'Leary argued that Joldany Rodriguez may not have pulled the trigger, but he's the reason 16-year-old Savion Latimer died last December.
Rodriguez is accused of organizing the robbery of a marijuana dealer in a Beloit park last December where both the dealer, and Latimer were shot. Latimer died, but the dealer survived.
Judge James Daley sentenced Rodriguez to five years behind bars and 10 years of extended supervision.