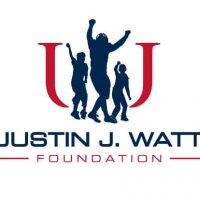 When Janesville residents come together, they do it big. A fine example is a recent donation drive for victims of Hurricane Harvey organized by Blain's Farm and Fleet, Hufcor, and the JJ Watt Foundation.
Janesville Neighborhood Development Specialist Kelly Mack says the original goal of four semi trailers quickly turned into seven.
Mack says the JJ Watt Foundation ended up with about seven pallets of items that either wouldn't fit on the truck or didn't fit the criteria of what was requested.
Last Friday those items were distributed to eight area non-profit organizations.
Some of the organizations that benefited from the donations include ECHO, Community Action, Wilson School, the Pregnancy Help Line, House of Mercy, GIFTS, the Salvation Army, and Project 16:49.