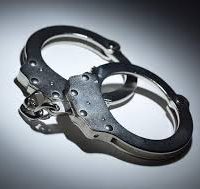 Evansville High School is placed on lock down for a brief period and an 18-year-old former student is under arrest following an incident this morning.
Evansville Police say officers were dispatched to the school on the 600 block of South 5th Street just before 9:00 Thursday morning for a welfare check.
Staff were detaining Katelyn Nicole Frame of Evansville when officers arrived.
A news release indicates that the preliminary investigation determined that Frame had come to the school with the intention of inflicting harm on a staff member.
Frame was taken into custody and transported to the Rock County Jail on suspicion of disorderly conduct while armed, second degree recklessly endangering safety, and possession of a dangerous weapon on school grounds.