NOTE:   WCLO is the major Rock County outlet for Badgers, Bucks, Brewers, Packers and local High School football.   These sports broadcasts will pre-empt the schedule when game broadcasts are scheduled.   To check our planned sports broadcasts, visit our sports broadcast schedule page.
WCLO Sunday Program Guide
Midnight-5 a.m. Coast to Coast AM
Take part in a nationwide call-in show that offers a perfect balance of topical issues, information and humor.
Related website: Coast to Coast A.M.
5:00 a.m. – 5:30 a.m.  This week in America
Talented veteran broadcaster RIC BRATTON hosts THIS WEEK IN AMERICA. Each week, Ric talks with nationally-known guests about issues that affect all Americans.
5:30 a.m. – 6:00 a.m.  America This Week
America this Week is a lively feature magazine look at the "water cooler" stories everyone is talking about. The show features the best stories from the past week's "America in the Morning" program, plus our weekly chat with Westwood One critic Chuck Rich for his movie, home video, and specialty music reviews, plus an extra edition of Jim Bohannon's popular feature "The Offbeat."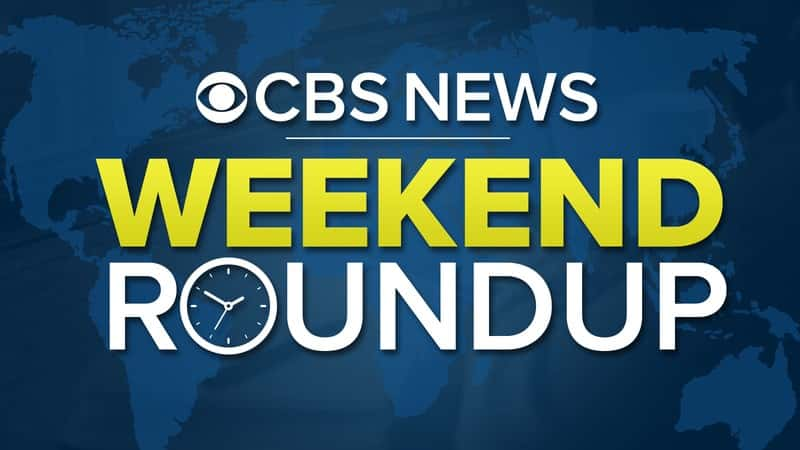 6:00 a.m.-7:00 a.m.    CBS Weekend News RoundUp.
Get caught up on the important news from the week just passed before you begin the next work week. CBS Correspondents bring you a review of the top stories and newsmakers.
7:05 a.m. – 7:30 a.m.  Music and the Spoken Word
Inspirational music and message from the Mormon Tabernacle Choir.
7:30 a.m. – 8:00 a.m.   The "More for Your Money" Podcast.
8:00 a.m. – 9:00 a.m. CBS Sunday Morning


Each week, CBS News Radio listeners will be able to experience the Jane Pauley-anchored broadcast, produced for radio, which features an award-winning slate of intriguing stories, thought-provoking arts and culture pieces, stories on science, Americana and newsmaker interviews.
(Now in its 40th season, CBS SUNDAY MORNING is the #1 Sunday morning TV news program with more than 6.05 million viewers. )
9:00 a.m. – 10:00 a.m.   Retirement Income Strategies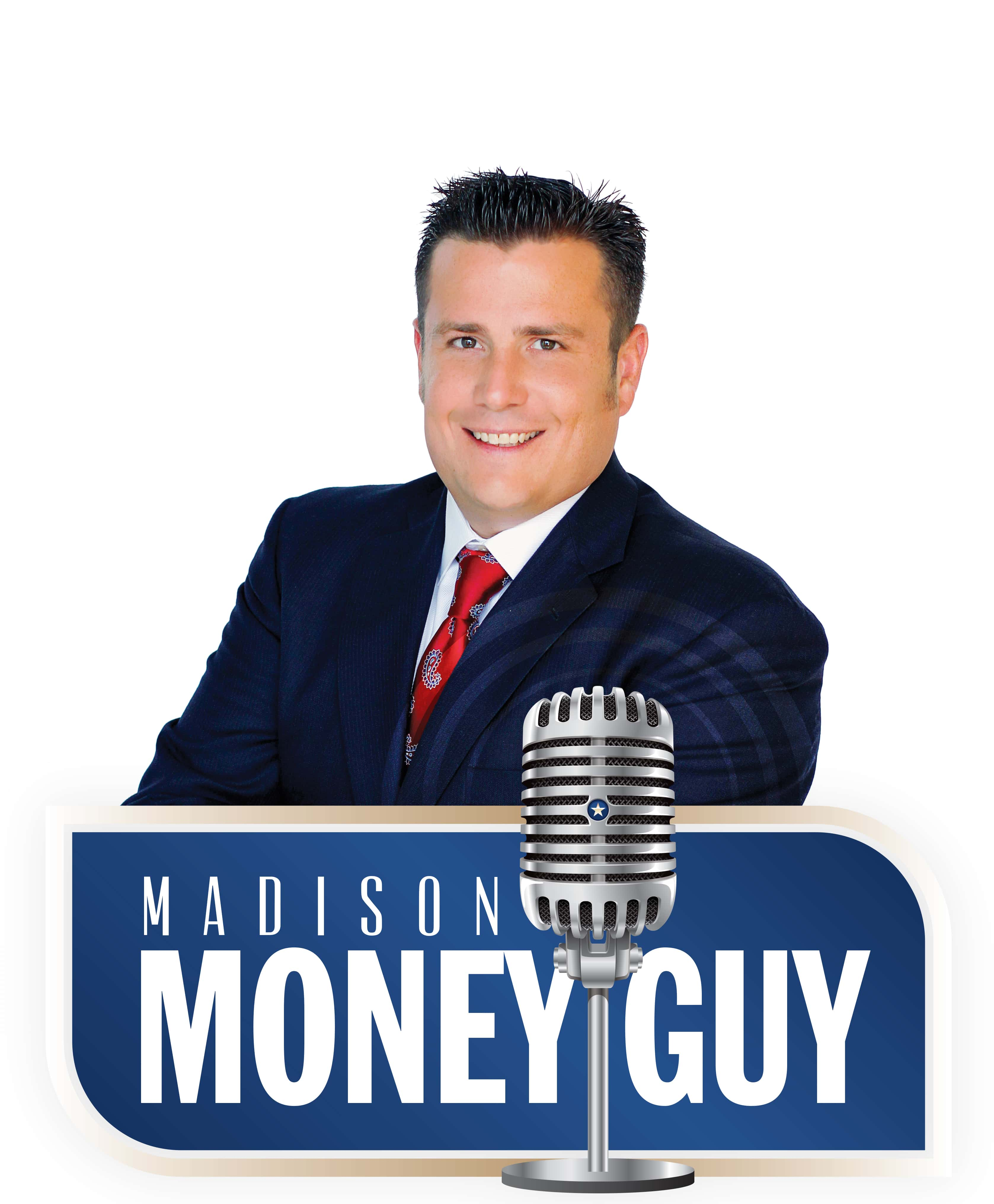 Kristian Finfrock and Retirement News Network's Jennifer Rezac cut through the jargon and misconceptions surrounding retirement to give you the facts you need to help achieve your comfortable retirement. You'll get up-to-date on economic trends that could affect your retirement income strategy, options for optimizing your assets, key missteps to avoid, effective ways to help you prepare for your ideal retirement and more! Don't allow yourself to be overwhelmed or confused by all the information out there. If you're in or nearing retirement, tune into Madison Money Guy Sundays at 9a. Let Kristian, an Evansville resident, guide you on the path toward your ideal retirement. Kristian has offices in Evansville, Madison and Brookfield, for your convenience. By contacting us you may speak with an insurance and securities licensed Advisor and be offered investment and insurance products for sale.
10:00 a.m. – 11:00 a.m.   The Take Out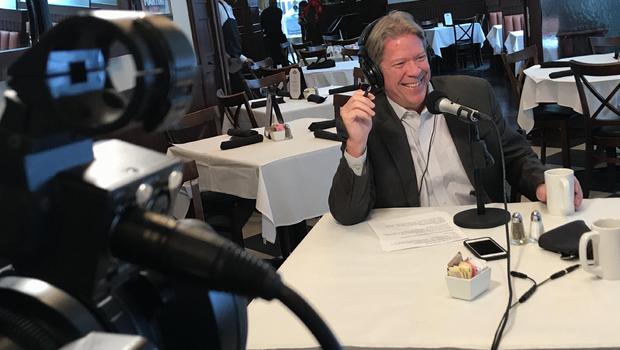 A unique look at topical events on the world and national stages from CBS Radio. CBS Chief White House Correspondent Major Garrett sits down with a guest each week at a Washington D.C. area restaurant and together, they serve up a well balanced diet of politics, insight and analysis with a side of pop culture.

11:00 a.m. -1:00 p.m.   The Money Pit Home Improvement Show / Wisconsin Sports
WCLO brings you more Wisconsin team sports coverage than any other Rock County Station including the Brewers, Bucks, Badgers, Packers and local high school teams.   When there's a break in the action, hosts Tom Kraeutler and Leslie Segrete will answer your home improvement questions and provide helpful tips and insights into "Doing it Yourself".  You can visit their website for more information on the show and the tips offered.   WCLO will break in to programming with local news updates as conditions warrant.
1:00p.m. – 3:00 p.m.  Jill on Money
Money guru Jill Schlesinger helps listeners take control of their financial lives and better understand all-things-money.
Jill On Money is entertaining, humorous, and above all, approachable. The show appeals to anyone who wants to know more about money, regardless of asset level.
Jill Schlesinger is the Editor-at-large for CBS Moneywatch.com. She owned and operated an investment management firm for 14 years and is a certified financial planner. Jill specialized in managing money in a way that was consistent with the risk tolerance of her former clients and presents financial concepts that are fun, entertaining, and easy-to-understand.
This show is tape-delayed, but you can call the show line anytime at 855-411-JILL; email: askjill@moneywatch.com; or follow Jill on Twitter.
3:00 p.m. – 6:00 p.m.  The Best of Dave Ramsey or sports play-by-play.
Five days a week, Dave Ramsey talks callers through their financial questions and concerns—offering support to the hurting and guidance to the financially uncertain.   Ramsey is a personal money-management expert who has authored several New York Times best-sellers, "The Total Money Makeover", "Financial Peace", "More Than Enough", and "Entreleadership".   Ramsey knows first-hand what financial peace means in his own life—living a true rags-to-riches-to-rags-to-riches story. By age 26, he had established a $4 million real estate portfolio, only to lose it by age 30. He has since rebuilt his financial life and now devotes himself full time to helping ordinary people understand the forces behind their financial distress and how to set things right. He resides with his wife, Sharon, and their three children in Nashville, Tennessee.
6 p.m.-8 p.m. Classic Radio Theater or sports play-by-play.
Classic Radio Theater features great radio programs that warmed the hearts of millions for the better part of the 20th century. Host Wyatt Cox brings the best of radio classics back to life with both the passion of a longtime (as in more than half a century) fan and the heart of a forty year news man.
8 p.m.-12 a.m. The Best of the Jim Bohannon Show
Topical discussions and news interviews with one of America's top talk show hosts, with CBS News at the top of each hour to keep you informed.