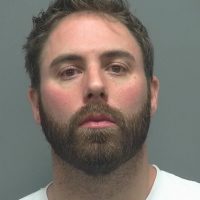 A 35-year-old Evansville man is arrested for drunken driving for the third time early Saturday morning with a five year old child in the car.
The Rock County Sheriff's Office says deputies and Evansville Police responded to the area of North Evansville Brooklyn Road and West Emery Road in Union Township at 12:06 for a traffic complaint.
A citizen had reported that a vehicle was being operated with a missing rear tire and that it was going in and out of the ditch.
Officer stopped the vehicle and made contact with Matthew C. Swanson, who was the driver.
Swanson was taken into custody on suspicion of third offense operating while intoxicated with a passenger under the age of 16.