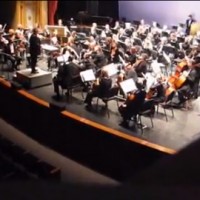 Dr. Frankenstein takes center stage during a pair of upcoming Halloween concerts hosted by the Beloit Janesville Symphony Orchestra.
Spokesperson Edie Baran says the the 1931 film will be shown while B-J-S-O performs the symphonic soundtrack.
The concerts will take place at 7:30 Saturday evening at JPAC in Janesville and Sunday afternoon at 2:00 at the Eclipse Center in Beloit.