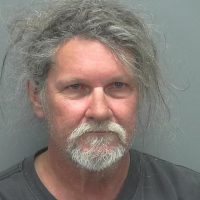 A 57-year-old Janesville man faces a charge of seventh offense operating while intoxicated after getting stuck in the mud late Thursday night.
The Rock County Sheriff's Office says a deputy was dispatched to the 6400 block of East County Highway MM for a traffic complaint just before midnight.
The deputy found John F. Wallace standing in the roadway and a pickup truck stuck in the mud on the north side of the road.
The deputy says Wallace appeared to be under the influence of intoxicated and placed under arrest after he admitted h had been driving the truck.
Walace is due in court Friday afternoon.