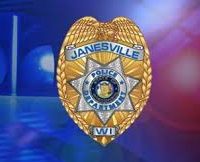 Authorities don't have probable cause to arrest a man they say offered a ride to a middle school student earlier this week.
Janesville Police say just before 8:00 Monday morning a suspicious van followed a student in the area of Franklin Middle School. The suspect asked the student if she wanted a ride and wanted to go with him.
The suspect vehicle was seen by another person and student who gave the girl a ride to school.
Janesville Police say they were able to track down the man thanks to the help of employees of a nearby business and the power of social media.
Although the man was questioned, there wasn't probable cause to make an arrest.