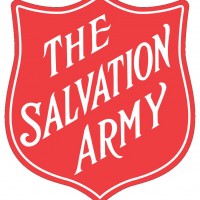 The Salvation Army will host a Thanksgiving Day dinner.  The free community meal is open to everyone 11 a.m. to 1 p.m. Thursday, November 23rd, at 514 Sutherland Ave., Janesville.
Appetizers plus viewing of the Macy's Thanksgiving Day parade and NFL football will start at 9 a.m.  The meal will feature a traditional Thanksgiving Day feast complete with turkey, mashed potatoes, gravy, dressing, cranberries, green bean casserole, pies, bread and beverages.
Those unable to attend the meal may have one delivered by calling the Salvation Army, 608-757-8300, after 9 a.m. Thanksgiving Day.
Donations of turkeys or contributions to buy them are needed now and can be dropped off at the Salvation Army.
Those wishing to volunteer for this community event, should call the Salvation Army at the number listed above.
The Salvation Army, a religious and charitable organization, seeks to meet the physical and spiritual needs of hurting individuals. The Salvation Army provides shelter to the homeless, food to the hungry, and hope to the downtrodden.