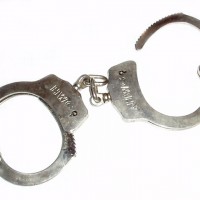 A 28-year-old Beloit woman is spending the night in the Rock County Jail after crashing her vehicle twice within a matter of minutes.
Beloit Police say officers responded to a hit and run accident at the intersection of Park and Chapin Streets around 11:30 Friday night.
Minutes later a second accident was reported in the 200 block of Portland Avenue where the same driver had struck some curbs and damaged a water pipe.
According to the patrol seargent the woman was combative and threatened the lives of the officers attempting to take her into custody.
She faces charges of hit and run causing injury, operating while intoxicated causing injury, and threats to injure law enforcement.