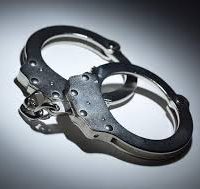 A Beloit convenience store clerk is cut on the face during and armed robbery Sunday evening.
Beloit Police say officers responded to the Mobile Gas Station on Milwaukee Road on the report of a robbery just before 6:30 p.m.
A white man wearing a red hoodie and a pink mask on his face grabbed the clerk from behind as she was counting her till.
He displayed a knife during the robbery, and the clerk received a small cut.
After getting the cash, the suspect fled across the street to the Super 8 Hotel where he was staying with his family.
Beloit Police say they arrested the 32-year-old Illinois man a short time later, and recovered the money from the robbery.