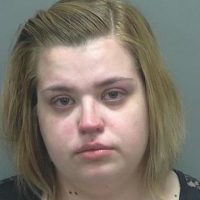 A 29-year-old Beloit woman who's charged in connection with the death of her newborn son is arrested for violating the conditions of her bond.
Jessica Nelson is charged with child neglect resulting in death after her seven week old son died of homicidal had trauma in April.
The criminal complaint indicates that Nelson had the baby's father, 31-year-old Deanthony Cardell Hodges babysit even after he strangled her while she was pregnant and was accused of assaulting her other children.
Hodges is charged with first degree reckless homicide.
As a condition of Nelson's bond, she is not allowed to have any contact with minors.
Beloit Police say on December first they learned that Nelson was living at a residence with children in the home.
Officers went to the home on Sheridan Avenue and placed Nelson under arrest after learning that a toddler and five-year-old also live there.
Nelson is due to appear in Rock County Court December 19th at 2:30 p.m. on the two new counts of felony bail jumping.