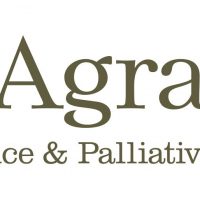 In January, Agrace Hospice & Palliative Care will offer volunteer orientation for people interested in supporting its mission through volunteering. There are many ways volunteers can assist Agrace:
In all Rock County communities: brighten the lives of Agrace patients who have serious or life-limiting illnesses by visiting them in their homes, or in nursing homes or assisted living centers
At the Agrace Center for Hospice & Palliative Care in Janesville:
help prepare meals for patients, visit with patients, or provide specialized services such as hairstyling, hand massages, pet visits or music performances
At Agrace Thrift Store in Janesville: help shoppers, and sort and price donated merchandise
Schedules are flexible, and free training is provided for all volunteer roles. Before they can attend orientation, interested volunteers must complete an application and an interview process with Agrace's Volunteer Services staff to discuss their skills and interests.
Agrace will hold volunteer orientation on Monday, January 8, from 1 p.m. to 5 p.m., at the Agrace Center for Hospice & Palliative Care, 2901 N. Wright Road, Janesville. Call (608) 314-2922 for an application and to register for orientation.