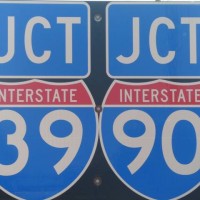 Motorists traveling the Interstate southbound near Edgerton Thursday should plan ahead.
The Wisconsin Department of Transportation says a single lane will be closed on southbound I-39/90 near mile marker 152 for guardrail repair.
The closure is expected to last from 8:30 a.m. until 2:00 p.m.
Motorists are advised to plan ahead and allow extra time to reach their destination.