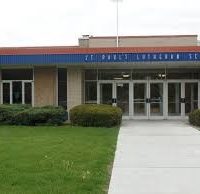 Rock County parents looking to send their kids to a private or religious school under Wisconsin's Parental Choice program now have another option.
Since the inception of the state-wide program in 2013, Rock County Christian School in Janesville and Beloit was the only participant.
According to the Department of Public Instruction says out of the 222 private schools to register for the 2018-2019, there are now two in Rock County.
R-C-C-S is joined by St. Paul's Lutheran School in Janesville.
The Wisconsin Parental Choice Program allows students who reside outside of the Milwaukee and Racine Unified school districts to use a taxpayer-funded subsidy to attend participating private or religious schools.
Parents who wish to enroll their children in a school participating in the statewide voucher program for must complete an application on the DPI website between February 1st, and April 20th.