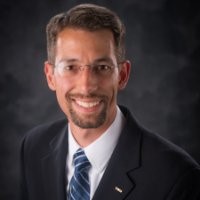 Assistant Attorney General Karl Hanson of Milton is getting a new job.
Hanson will soon be a Rock County Circuit Court Judge.
Governor Scott Walker is appointing Hanson to fill retiring Judge James Daley's bench.
The Governor says Hanson is a distinguished attorney and individual who has demonstrated impeccable character, service, and integrity throughout his career.
Hanson received his juris doctor from the University of Wisconsin Law School, his Masters of Public Administration from Western Kentucky University, and his undergraduate degree from the United States Military Academy at West Point.