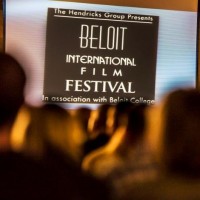 Tickets for BIFF films and events will be available at the downtown BIFF Box Office, located at Gallery Abba in CELEB, 437 East Grand Ave., starting Feb. 12 and continuing through the end of BIFF.
The Box Office will be open each day until BIFF from 11:30 a.m. -1:30 p.m. and from 4:30-6:30 p.m and Saturday from 11am-1pm (Closed Sunday Feb 18th). Once BIFF is underway, the Box Office will be open every day from 11 a.m. to 7:30 p.m.
The Box Office is located in the filmmaker hospitality center so, if you drop by, you have a good chance of meeting up with some of the creators of films on the schedule. Filmmakers love to talk about their work.
Another benefit is to get an idea for what films people are talking about before the buzz leads to sold out venues. The latest schedule will be available so it is a good spot to visit when the film you want to see has no seats.
And the ultimate benefit is talking with Anna McGrath, BIFF Board member and Master of the Box Office, who can tell you what's hot and when additional screenings are scheduled.
Tickets continue to be available at the BIFF2018 website at 
beloitfilmfest.org
. If seats are still available, tickets  may be available at the door…but don't count on it.