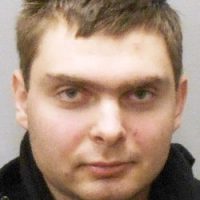 Janesville police have arrest a Janesville man suspected of setting a fire that damaged a home on Janesville's south side Thursday night and left seven people displaced.
18-year-old Elijah J. Dvorak of Janesville was taken into custody on suspicion of felony arson and first degree recklessly endangering safety Friday morning.
Janesville Police say Dvorak admitted he set fire to Timber Trail Community Based Residential Facility on South River Road.
The fire was reported about 10:24 p.m. Thursday night.
A fire department report listed damage to the property, including $15,000 to the house $10,000 to contents.