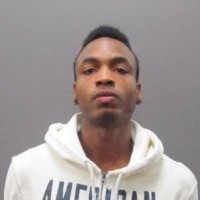 A 21-year-old Janesville man accused of shooting his friend during a drug deal gone wrong is sentenced to eight years in prison and 10 years of extended supervision.
During Nando Enis' sentencing Friday afternoon in Rock County Court, Patricia Teich testified that her grandson Mandrick "TJ" Teich will never be the same.
Enis plead guilty in November to a charge of first degree reckless injury. In exchange a charge of first degree attempted homicide was dropped.