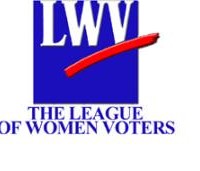 The League of Women Voters offer voters the resources to learn more about the candidates in this spring elections.
The League, along with Forward Janesville and JATV, will hold a 90-minute Janesville City Council Candidates Forum on Thursday, March 1, 2018. The forum will begin at 6:00 p.m. in the Hedberg Public Library Program Room located at 316 S. Main Street in Janesville.
The six people running for three open seats on the council include Incumbents Jens Jorgensen, Rich Gruber, and Paul Williams, as well as new comers Jason Davis, Harry Paulson, and Jeff Navarro.
The all-volunteer local League of Women Voters of Janesville is a non-partisan organization which works to register voters, host candidate forums, study local, state, and national issues and to bring informative programs to the citizens of Janesville and northern Rock County. Visit our website, www.lwvjvl.org or follow them on Facebook to stay informed.