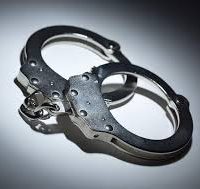 Three 17-year-old Beloit Memorial High School students are accused of sexually assaulting another student off-campus during lunch period.
Tre'roryon T. Floyd, Mar'kai D. Payne, and Brandon N. Perry are charged with sexual assault of a child under 16 years of age and party to the crime of first degree sexual assault in connection with an incident that occurred last Friday.
The 15-year-old victim told police that Floyd invited her to go to lunch around 11:00 a.m., but instead of going to a restaurant, Floyd and Payne took her to Payne's home where the two sexually assaulted the girl.
The two are accused of then taking the girl to Perry's home where all three continued to sexually assault her.
According to the criminal complaint, the assault was reported to the Beloit Memorial High School Resource Officer within a half hour of the girl being returned to school.
Bail was set Monday at $3000 for Floyd, $1,500 for Payne, and $600 for Perry.
All three are due back in court March 21st.