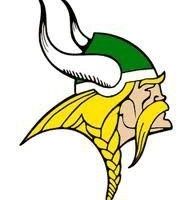 There's a shakeup happening in the Parker High School athletic department.
Athletic Director John Zimmrman announced earlier this week that after a year on the job, he is resigning at the end of the school year. Zimmerman has been teaching at Parker since 1994 and will continue to do so after he's no longer the athletic director.
District Communications Specialist Patrick Gasper announced in a news release Friday afternoon that both the boys basketball and wrestling coaches are also resigning.
Basketball coach Keith Miller has been ith the Vikings for the past three seasons, and will continue on in his teaching capacity.
Daniel Jackson was wrestling coach for the past five seasons and will continue serving as Dean of Students at Marshall Middle School.