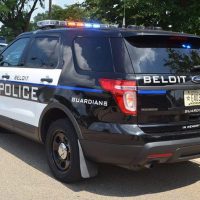 A Beloit man is charged with a spree of thefts involving street light pole bases on Prairie Avenue.
42-year-old Johnny Curtis-Smith is charged with theft of movable property of between $5,000 and $10,000, according to a criminal complaint.
Beloit police found a total of 50 light pole bases missing back in August, and Curtis-Smith is suspected of taking them to a scrap yard in Roscoe, Illinois.
The criminal complaint says Curtis-Smith and his suspected accomplice Shay Rogers were able to turn in roughly 353 pounds of metal for over $6,000 dollars.
Curtis-Smith is also charged with possession of marijuana, which he was caught hiding in his buttocks.