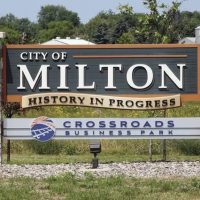 Milton has five local offices up for grabs in this April's election.
Three alderperson seats, a municipal court judge and the position of mayor are available, according to City Clerk Leanne Schroeder.
The incumbents are Mayor Anissa Welch, Ald. Larry Laehn, Ald. Theresa Rusch, Ald. Jeremy Zajac, and Judge Kris Koeffler.
Residents looking to run can find the necessary paperwork in her office at city hall.
Candidates can start circulating nomination papers as of Saturday. The last day to file nomination papers is January 2.